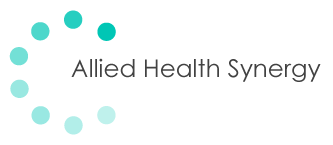 Fees*
Initial consultation (45 minutes) $95
Subsequent consultation (15-30 minutes) $70
​
Private health insurance
If you have private health insurance, your fund may refund some or all of the fees, depending on your level of cover. Please contact your insurance provider to see what rebate you will be entitled to.
You do not need a referral from your doctor when claiming through private health insurance.
Medicare
Your doctor may refer you through a Team Care Arrangement plan for dietary advice regarding a chronic condition. Each calendar year, you are entitled for up to 5 sessions (rebate $53.80).
​
Please discuss your eligibility for this referral with your doctor.
DVA
All eligible Department of Veterans' Affairs (DVA) Gold card holders will be bulk billed with the appropriate referral form from your doctor.
Cancellation Policy
To ensure all appointments are kept available for clients who need them, please notify us at least 24 hours in advance if you are unable to make an appointment.
A cancellation fee of $50.00 may be charged for missed appointments or appointments which are cancelled or rescheduled with less than the minimum notice.
We do understand though that short notice is unavoidable in some circumstances, and discretion will be exercised in such cases.
*Subject to change without prior notice